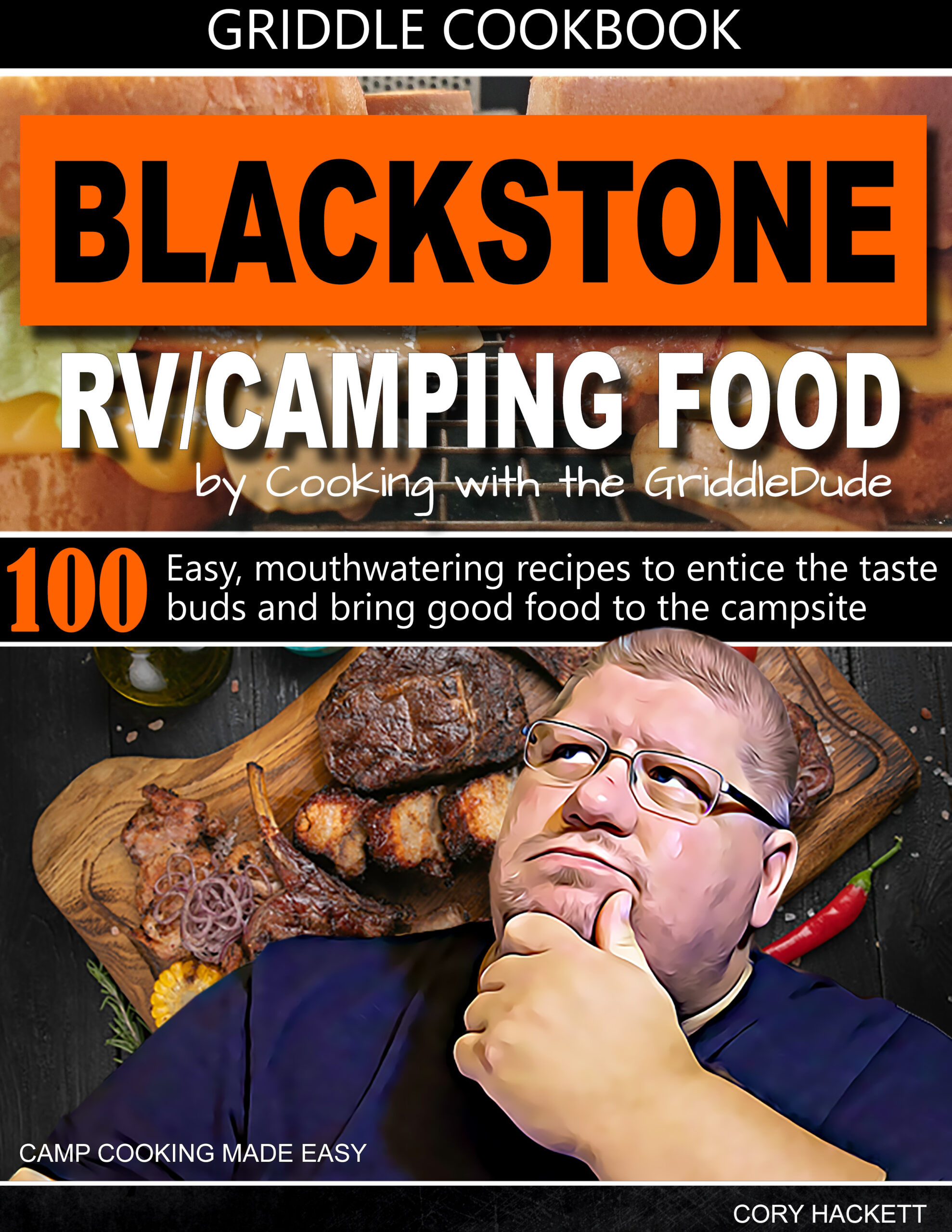 Now Available! Enjoy the best recipes and tastes combined together in one cookbook.
We are pleased to announce the Blackstone RV/Camping Food Cookbook is now available! We look forward to sharing good food and bringing you quick and easy recipes to your backyard.

Blackstone Griddles have taken outdoor cooking by storm, and especially if you enjoy camping in the great outdoors. Hundreds of thousands of campers, rv owners, and outdoor enthusiasts can't be wrong. The Blackstone Griddle is the perfect outdoor appliance whether in your back yard, porch or campsite.

With the best in Blackstone Camping Recipes for your next adventure you'll be set for breakfast, lunch, or dinner with simple mouthwatering meals that will blow you away.

This cookbook includes 100 easy recipes to entice the taste buds and bring delicious food to your home or campsite.

Grab your copy today!

For free recipes, tips, tricks and more..